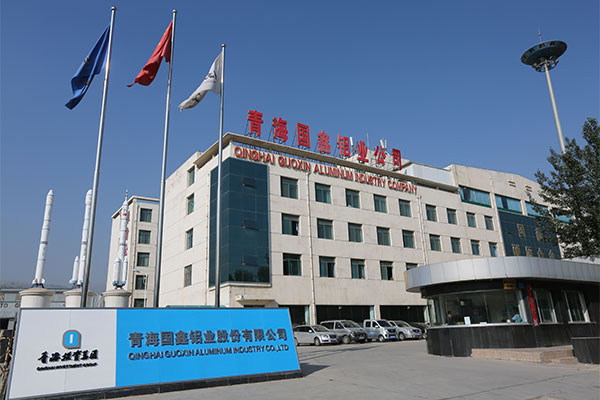 Guoxin Aluminum, a stock company in China, specialized in making high strength and high precision aluminum alloy products, including aluminum alloy pipes, aluminum alloy bars and rods, aluminum alloy profiles since 2006, with option of 1000 series, 2000 series, 3000 series, 4000 series, 5000 series, 6000 series and 7000 series aluminium alloy applied as aircraft structural parts, aircraft engine parts, pressure vessels, etc. Till now, Guoxin Aluminum is the largest super hard aluminum alloy processing base in China, with a total capital of 1380 million RMB( nearly 207 million USD), with the registered capital to be 354 million RMB( nearly 53 million USD).
Our Aluminum Alloy Processing Equipment
Guoxin factory is about 106 thousand square meter, in which there are processing equipment, like horizontal hydraulic press, 100MN, 75MN double-action direct extrusion press, 55MN, 36MN single-action direct extrusion press, 55MN, 28MN double-action indirect extrusion press, 2600USTon, 2100USTon single-action direct extrusion press, and 1880USTon, 1100USTon double-action direct extrusion press. Among these, the 55MN, 28MN double-action indirect extrusion press is fully made by SMS Siemag. It is competent in extruding aluminum alloy pipes with a diameter of 50-520mm, and profiles with an acreage of 4~418cm2. Our high-precision cold processing equipment include 20MN, 10MN, 6MN stretch straightening machine, 120t, 30t, 10t drawing machine, and LG90-H, LG60-H, LG30-H series cold rolling mill.
Our Testing Equipment
Guoxin owns central laboratory for technique development, which has been assessed as Qinghai Engineering and Technology Center, with complete sets of testing equipment, including the optical emission spectroscopy and plasma spectrometer from America, the atomic absorption spectrophotometer from England, the metallographic microscope and image analyzer from Carl Zeiss, the universal tester from Shimadzu, and the cross-section measurement system from Israel. In our lab center we can conduct chemical composition analysis for aluminum alloy tubes and bars, do microstructure inspection, and mechanical properties testing. On the other hand with this lab center we can develop new aluminum alloy products to meet the needs by using new processing techniques.
Guoxin Aluminum, located in Qinghai, around us, there are Tianjin Port, Lianyungang Port, Qingdao Port, Shanghai Port near our company for convenient transportation to global customers. For the customers who want to buy high quality aluminum alloy products for specific use from China, our company welcome you and looking forward to your cooperation.