Here is aluminum processing equipment including aluminum machining, aluminum cutting and strengthening, aluminum quenching and annealing.
There are lathe, saw machine, and boring equipment for deep processing of round casting ingots and hollow casting ingots with diameter of 170-805mm. There are also complete set of cold processing equipment used with the aluminum extrusion machines, including 2 sets of 3T vertical quenching machine (with 12m effective quenching length), 6m and 12m aging furnaces, as well as 6m, 12m and 24m annealing furnaces.
For processing aluminum profiles, there are large types of 6MN, 10MN, 20MN hydraulic straightening machines, applied for straightening aluminum profiles with length range from 2.5m to 14m. The machines can be used for processing aluminum profiles with maximum height of 200mm and maximum width of 900mm, also for processing aluminum pipes and bars with diameter from 150mm to 500mm. The strengthener machines are also for processing large industrial profiles for high-speed train, defense industry and other fields.
GZ4240 sawing machine
GZ4265 sawing machine
Hydraulic straightening machine
Automatic high-speed horizontal band sawing machine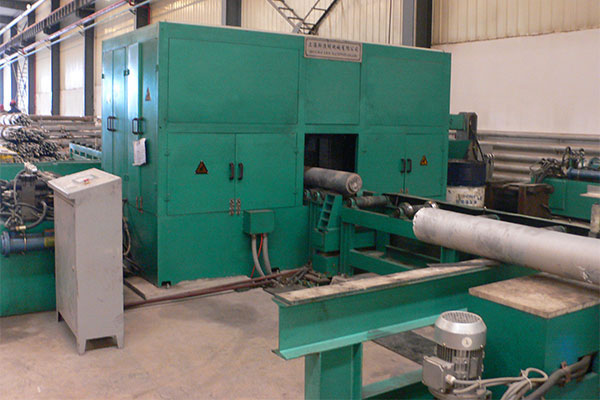 GZ4232A high-speed band sawing machine
There are GZ4232, GZ4232A, GZ4265 automatic high-speed horizontal band sawing machines, and GZ5360/100T, GZ4280 automatic high-speed vertical band sawing machines applied for processing aluminum alloy tubes, aluminum alloy bars, and aluminum profiles with diameter of 100-2000mm and length of 7-20m. This is a specialized machine for sawing aluminum profiles with ultra-thin size in China.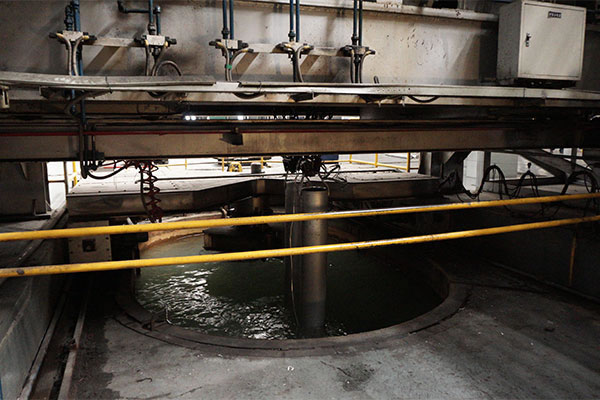 Vertical quenching furnace
Guoxin factory is also equipped with advanced quenching furnace to improve the hardness of aluminum alloy products, featuring 20.4m height and 18m processing deep, with an effective aluminum quenching length of 12m, and 3000kg maximum loading capacity. Quenching temperature is allowed within 450~540℃, and the max furnace temperature is 600℃, deviating within ±1℃. The temperature uniformity is ±30℃, and the stability is ±1℃..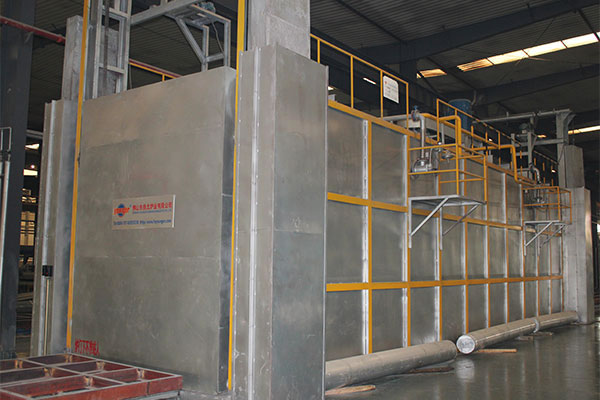 Annealing furnace
Comparing to quenching, there is aluminum annealing process to cooling aluminum products. Temperature uniformity of the annealing furnace is ≤3℃. The max annealing length for aluminum products is 24m.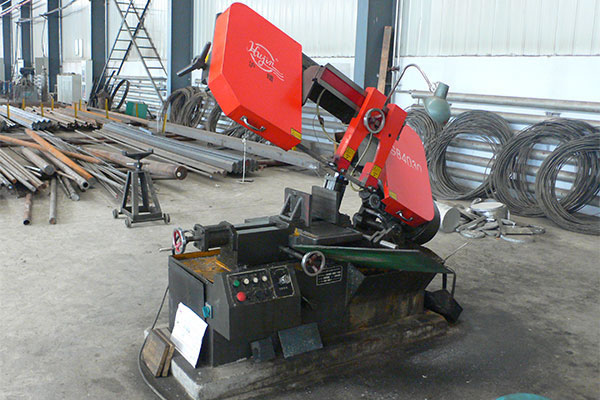 Horizontal hydraulic band sawing machine
The horizontal hydraulic band sawing machine is applied for sawing round shape aluminum and aluminum alloy products with diameter range up 300mm, also for sawing square shape aluminum alloy products with size of 250MM*350MM. The machine features with high sawing speed, small sawing seam, high accuracy, and low noise.